Shipping worldwide

for over 30 years.
Since 1988, ConTra has built a very high reputation in the shipping industry by consistantly exceeding industry standards.

International shipping
We can ship by sea or air,  in full containers or single pallet (groupage) from/to all over the word.

Logistics solutions
For your Import/Export needs and business of any size.

Consultancy
Our integrated services offer allows us to meet any worldwide trade need of your and take care of our clients freight whatever the have been shipped and wherever they are.
More than 30 years of experience in the Global Freight Forwarding scene.
International network of trustworthy carriers for Air, Ocean, Land, and Intermodal Transportation.
Cost/effective and creative logistics solutions for your Import/Export needs and business of any size.
Supply chain consulting and broad variety of services available.
Continuous monitoring to assure that your shipment will arrive on time and safely.
No Project Too Big Or Too Small
Access the latest articles, trends and research to guide your strategy and keep you updated on what's new in the supply chain world.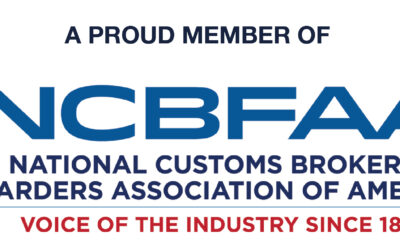 For our Desk Calendar 2019 edition, we decided to rely on some young photographers attending the Fine Arts Academy of Naples, Italy#contraamerica We are proud to announce that we are now a member of the National Custom Brokers & Forwarders Association of America -...
read more